---
---
Personalized School Folders For Boys - Sports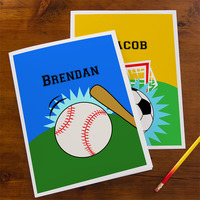 $9.95 @ PersonalizationMall.com
Personalized Girls School Folders - Choose..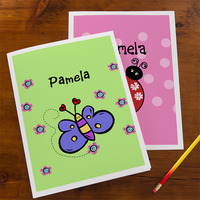 $9.95 @ PersonalizationMall.com
---
Gift Ideas for 10 year old
10 years is an important milestone and the start of the tween or pre-teen age. By now, they are hanging out with friends and their choice between friends and family is becoming more obvious. Its also the time when they start feeling peer pressure. If you are looking to splurge, gifts for a 10 year old should consider "what's hot" and peer pressure. Its important to get a gift for 10 year old that is "popular". If you are looking to buy something practical, there are various choices from sports equipment and apparel to electronics. Whether you are looking to splurge or be practical, at uGiftIdeas.com, you will find great gifts for 10 year olds that we are sure they will love.
---
© 2015 uGiftIdeas.com.